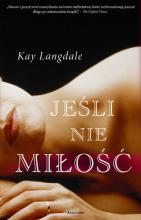 Kay Langdale was born in Coventry into a family of four children, and both her parents were teachers. She did her first degree, reading English Literature, at London University, and her second at Oxford University, where she wrote a doctorate on Samuel Beckett's prose fiction. She was a lecturer in twentieth century literature at St Edmund Hall, Oxford before beginning work at a brand consultancy as a concept writer and account handler.
What defines a marriage?
What are the ties that bind?
It cannot only be a question of love…
If not love, then what keeps a marriage or relationship together? Is it a matter of knowledge, of kindness, or simply the familiarity of a long road traveled together? Redemption is a candid exploration of the lives of six women who, unknowingly, are all connected to one another.
In this moving debut novel, each one must confront and accept an uncomfortable reality, and recognize what their relationships teach them about themselves. The truths of their marriages are far from an idealization of love; instead they carry with them an understanding of what it is to be a wife, a mother, a lover.
For Sarah, it is not just love, but rather a brave commitment to the ties that bind—the oath she swore to and honors even in the face of temptation and desire. Kate, Sarah's best friend, understands that she would rather be alone than not loved, whereas Isobel, Kate's mother, reflects, in her widowhood, on the infidelity she accepted and possibly even encouraged. Martha, now in a retirement home, cherishes her affair with Isobel's husband as the defining moment of her life. Martha's nurse, Sheila, is in an unconventional marriage—but one that is shown to be enduring and with its own integrity. And finally there is Judith, who is the most tormented of all, and who must confront old demons before she can face life boldly.
In a rich, evocative narrative, Kay Langdale interweaves the complexities of love and marriage with a rare maturity and vision. Redemption is subtle and moving, and dark and painful at times. But it is ultimately a celebration of the journey each woman makes, both within her heart and within her marriage. It shows how individuals can make small, bold actions that transform their emotional history.
A well-crafted story of individual and mutual empowerment, Redemption displays a breadth of understanding of female honesty in an engrossing and perceptive debut novel nominated for the 2007 Romantic Novel of the Year Award (UK).