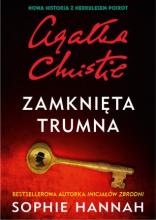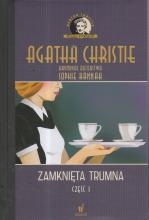 Sophie Hannah (born 1971 in Manchester) is a British poet and novelist. She published her first book of poems, The Hero and the Girl Next Door at the age of 24. From 1997 to 1999 she was Fellow Commoner in Creative Arts at Trinity College, Cambridge and between 1999 and 2001 a junior research fellow of Wolfson College, Oxford. In 2004, she was named one of the Poetry Book Society's Next Generation poets. Hannah is also the author of a book for children and several psychological crime novels. Her first novel, Little Face, was published in 2006 and has sold more than 100,000 copies. She lives with her husband and two children in Cambridge.
The world's most famous detective returns in this ingenious, stylish, and altogether delicious mystery from the author of the instant bestseller The Monogram Murders.
"What I intend to say to you will come as a shock..." With these words, Lady Athelinda Playford -- one of the world's most beloved children's authors -- springs a surprise on the lawyer entrusted with her will. As guests arrive for a party at her Irish mansion, Lady Playford has decided to cut off her two children without a penny . . . and leave her vast fortune to someone else: an invalid who has only weeks to live. Among Lady Playford's visitors are two strangers: the famous Belgian detective Hercule Poirot, and Inspector Edward Catchpool of Scotland Yard. Neither knows why he has been invited -- until Poirot begins to wonder if Lady Playford expects a murder. But why does she seem so determined to provoke a killer? And why -- when the crime is committed despite Poirot's best efforts to stop it -- does the identity of the victim make no sense at all?
Addictive, ferociously clever, and packed with clues, wit, and murder, Closed Casket is a triumph from the author whose work is "as tricky as anything written by Agatha Christie".